It's official. As of this week, our Santa Ana & Irvine offices have come together as "one" in Newport Beach. We're so ecstatic, we want to share it all with you!
Here's an album of our suite under construction and this is was how it appeared, nearly completed, just last week. It's in a prime location, across the street from Google Irvine, extremely close to the Orange County (SNA) airport, as well as Laguna Beach, Newport Beach, Disneyland, and UC Irvine – plus, shopping malls and entertainment centers Fashion Island, South Coast Plaza and the Irvine Spectrum. As a fast growing Fortune 500 company, there were bound to be some growing pains:
But now that we're in our spacious new offices, we're jazzed that two sides of our OC phamily will collectively carry Phunware's momentum forward into a successful and prosperous 2014.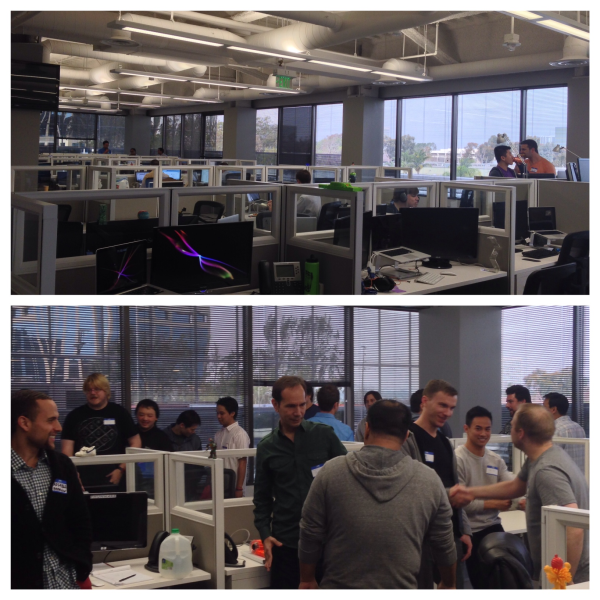 To help us celebrate this milestone, our QA team out of San Diego came up for a tour. While here, they joined us in a game of "Hello My Name Is" led by Brad Chinn as a way for everyone to get to know each other.
After a hilarious round of name guessing (and calling) all three teams decided to break in our adopted ping pong table the best way we know how, pizza!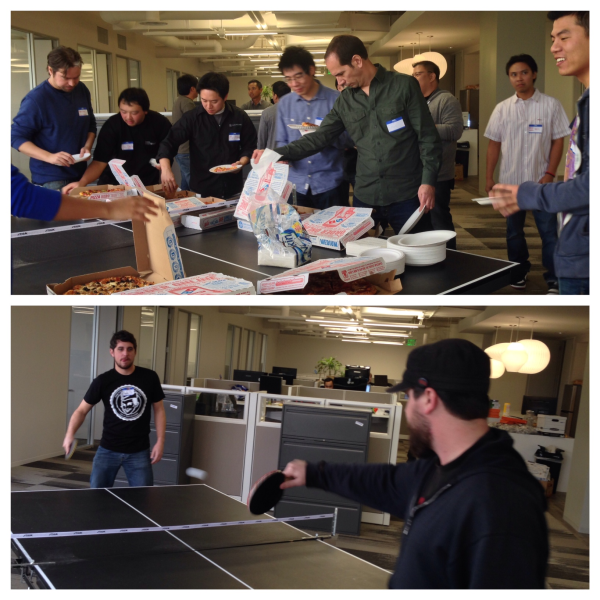 We're looking forward to many more fun days ahead and hope to see you soon in our new digs!